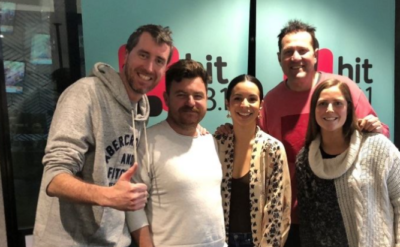 Actress Kat Hoyos, director Jason Perini and Jason Stevens joined Herbie & Dane in the studio to chat all things CHASING COMETS.
Part of the publicity tour for the film was heading back to where the movie was set: Wagga Wagga, in NSW, Australia, with a population of just over 54,000!
CHASING COMETS is a film based on Jason Stevens life – Kinda!
It follows the on field and off field life of Chase (played by Dan Ewing) and his battle to perform on the field and maintain his relationships not only with his best mate Rhys (Stan Walker) but also his girlfriend.