CLOSURE
Kat teamed up with Joshua Marks and AFTRS to create a 4 minute documentary based on a unique experience in her mother's life called "Closure".
She had the privilege to be part herself in the interview and then re-enact the situation on film playing who else, but her own mum.
It had started with an initial interview about Natalie's (Kat's mum) life in general.
The next process was for Joshua and his team to pick a moment where they thought they could best capture it in a short space of time (4 minutes).
The draft was then passed on to Kat's mum, Natalie. The script was verbatim to how she expressed the certain situation in the initial interview. Kat was lucky enough to work through the development process with Joshua.
A rehearsal was organized with Rafael Barroso who was to play Kat's father/Natalie's husband. Stephanie Howe (NIDA – costume) led the way with costume.
Day 1 was the interview itself shot on film. Kat and Natalie were themselves and worked through the conversation.
Day 2 was the re enactment of that moment brought up in the interview.
4 minutes is not enough to show just how much Natalie had gone through. However, this is a good start into her journey.
Kat wants to eventually get her full story on film, once her mother – Natalie finishes writing it! Stay tuned.
PRODUCTION SHOTS – "CLOSURE"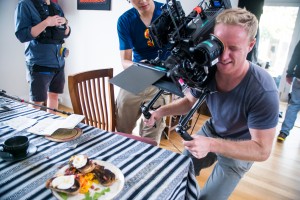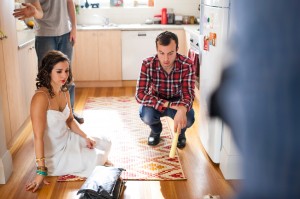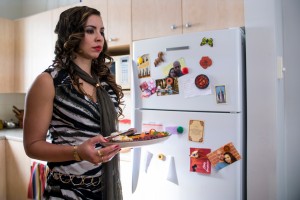 Check out ON SET in galleries for more photos