Channel 9 launched their 2017 Upfront And Personal Content Showcase with a bang featuring their talent, discussing new concepts of TV using technology. New shows, more series of known shows, sport and much more.
Kat was excited to attend the launch at The Star with other celebrities including the Here Come The Habibs cast.
Pictured are: Tyler De Nawi (Elias),  Kat Hoyos (Layla), Sam Alhaje (Toufic).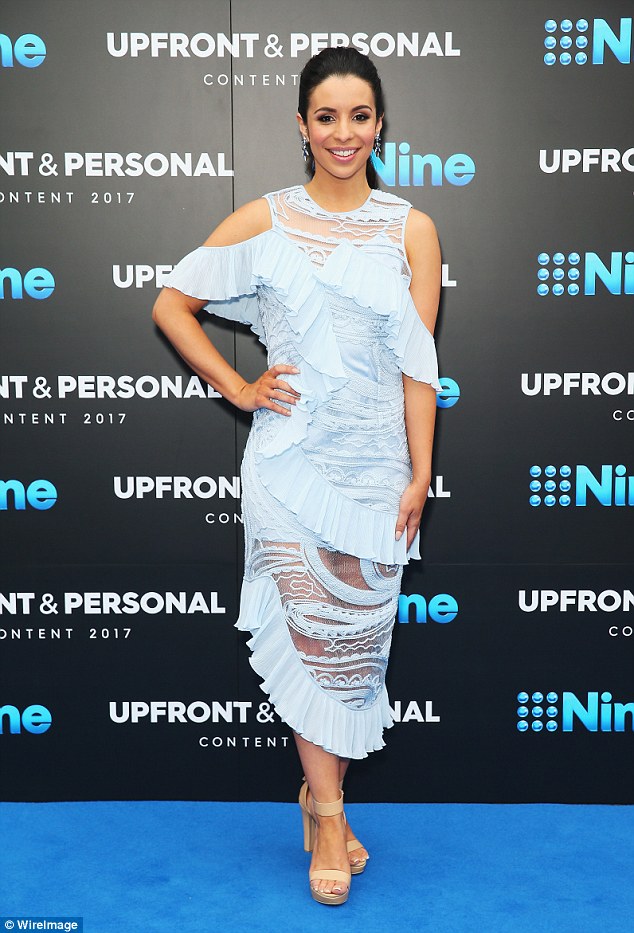 Kat in October 2016 headed to L.A to attend the Australians in Film Gala Awards night. A star studded Australian night filled with successful Australians making it in USA. Rebel Wilson and Jai Courtney were the main winners for the night.
Kat has been keeping busy attending premieres supporting local and international content. Red Billabong, Dreamlover – The Musical have been original Australian conceptions. With well known favourites like Bridget Jones' Baby, The Jungle Book, and My Big Far Greek Wedding 2 in the mix. Cinderella was performed at the State Theatre through Bonnie Lythgoe Productions.