2017 was an exciting year for HERE COME THE HABIBS. Season 2 due to launch after the TVWeek Logie Awards, there was much anticipation.
Creators/actors Rob Shehadie (Jahesh), Tahir Bilgic (Mustafa), with Sam Alhaje (Toufic) and Kat Hoyos (Layla Habib) made their way to Melbourne, Australia to represent all things Habibs!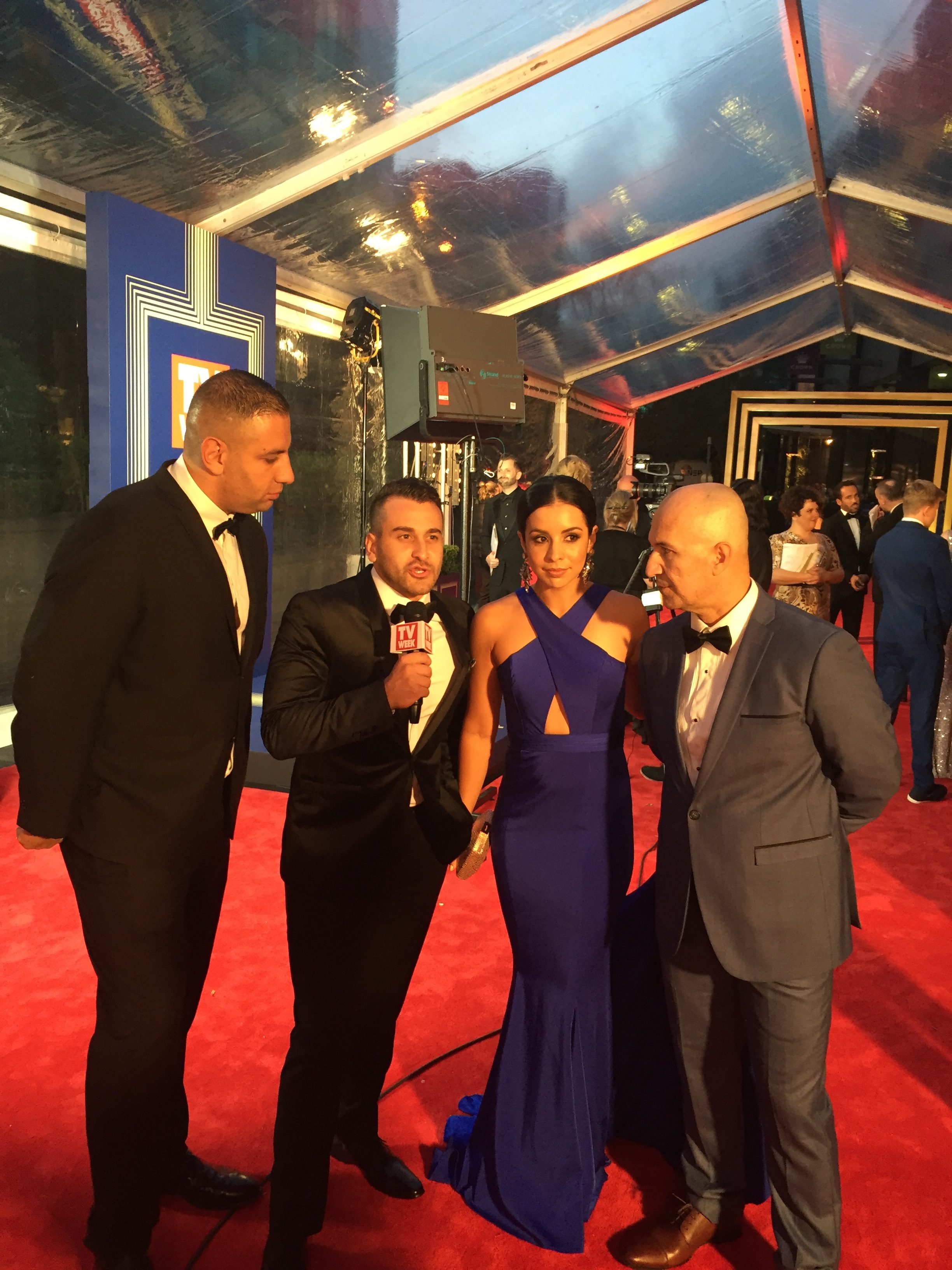 RED CARPET TWICE?
Kat Hoyos and Sam Alhaje also had the exciting opportunity to not only come as themselves on the red carpet but also in character:  As Layla and Toufic, and even had their moment in the limelight being interviewed by Karl Stefanovic from THE TODAY SHOW (Channel 9)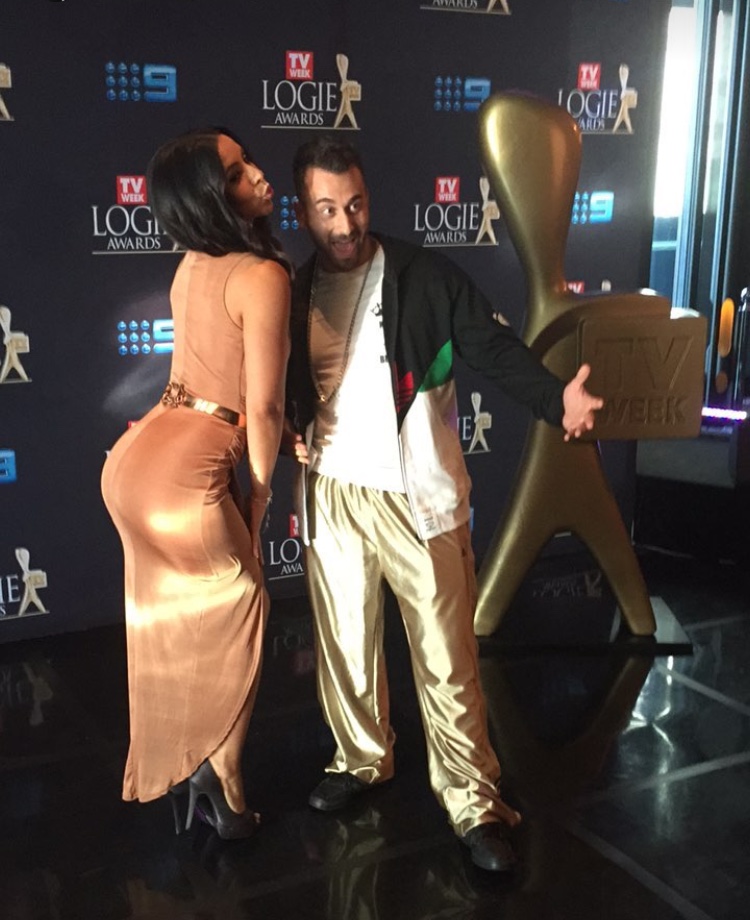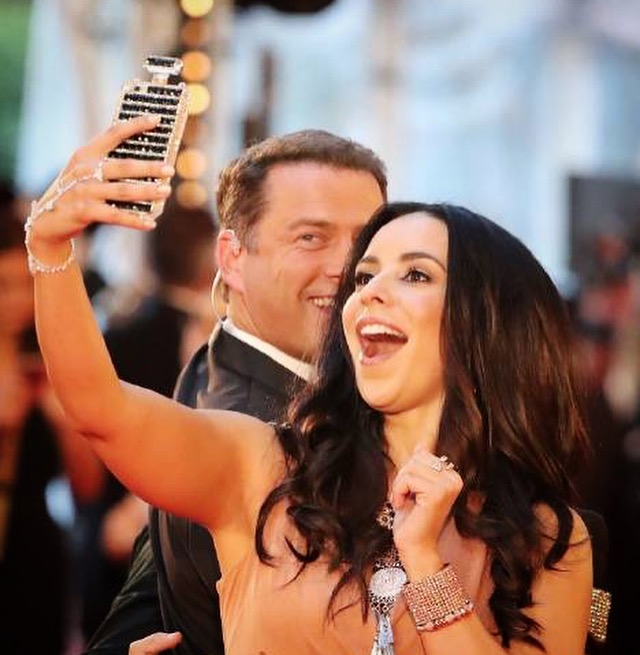 Here are a couple of official pictures for your enjoyment!
Dress: J'Adore Evening
Jewels: House of Emmanuele
Makeup: Melli @ Melli Cosmetics
Hair: Susan Moshi
Hair Colour: Style with a Twist
Stylist: Donny Galella