"Honestly, what can Kat Hoyos NOT do? She moves from high TV comedy to emotional drama – and to the best of major music theater – and also supports a lot of emerging Australian talent along the way."
Lisa Robertson, Lisa Robertson Studio (LA and Australia)
"I graduated with a Bachelor of Creative Arts (Performance: Theatre and Music) from the University of Wollongong and have a Cert IV from Brent St School of Performing Arts. I have also studied at The Groundlings in Los Angeles and Improv Theatre Sydney (ITS).
I love to continuously further my studies and know there is never a day where you can't learn something new. This has led me to study with the likes of Scott Sedita (USA), Anthony Brandon Wong (AUSTRALIA), Margie Haber (USA), Joshua Bitton (USA), Lisa Robertson (USA and AUSTRALIA) and many more.
I am also a proud member of the MEAA" – Kat
Kat was part of the lead cast in Channel Nine's comedy series – Here Come The Habibs. She played social media queen Layla Habib and was nominated for MOST POPULAR ACTRESS at the 2018 TVWeek Logie Awards. The show was also nominated for BEST COMEDY that year.
 In 2017, Kat was nominated for BEST NEW TALENT at the TVWeek Logie Awards and Here Come The Habibs was nominated for BEST NEW DRAMA.
Internationally, Here Come The Habibs was nominated for BEST COMEDY at the prestigious 2017 Golden Nymph Awards and the Berlin Rose D'or Awards.
As the first home-grown sitcom on a commercial network for 15 years, and with a host of photogenic new talent in its cast… The show was popular, too, its first season averaging 1.8 million viewers an episode (including regional, consolidated and online views).

– Karl Quinn for Sydney Morning Herald.
Kat co-starred in the feature film A Suburban Love Story (formerly known as Body in the Yard), directed by award-winning director Stephen Wallace and co-starring Luke Ford.
She was part of the stellar cast of The Road Home, directed by Denie Pentecost, winning awards at The St Kilda Festival, The Mardi Gras Film Festival, Sarasota Festival, WOW Film Festival and receiving an academy accredited Flickerfest nomination.
Additionally, Kat worked with AFTRS Graduate Documentary Filmmaker (ACS) Joshua Marks to produce a doco inspired short, Closure. The film is based on her mother's story and was featured at the Dungog Festival.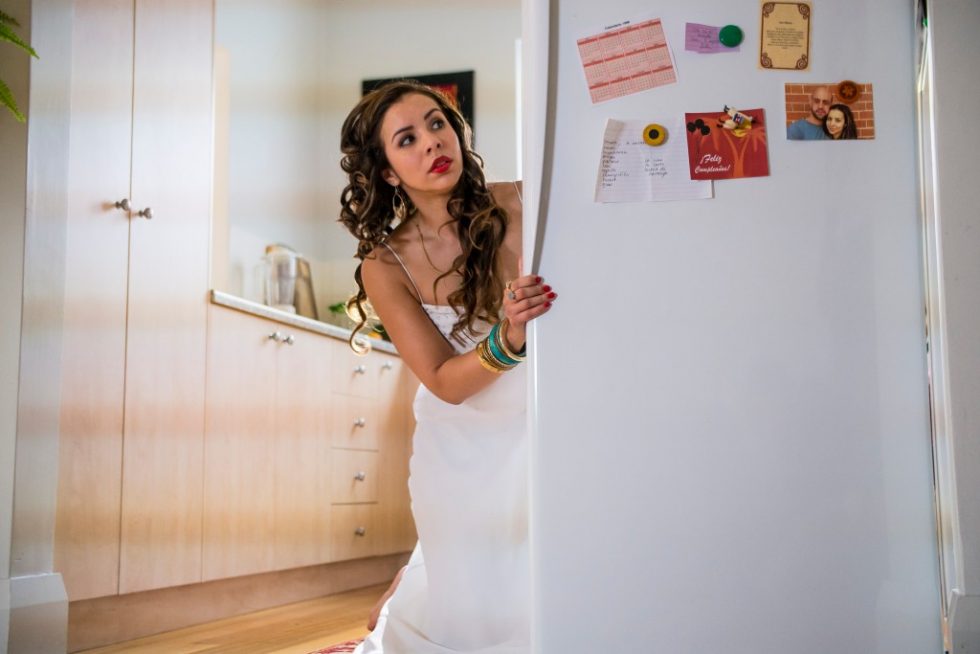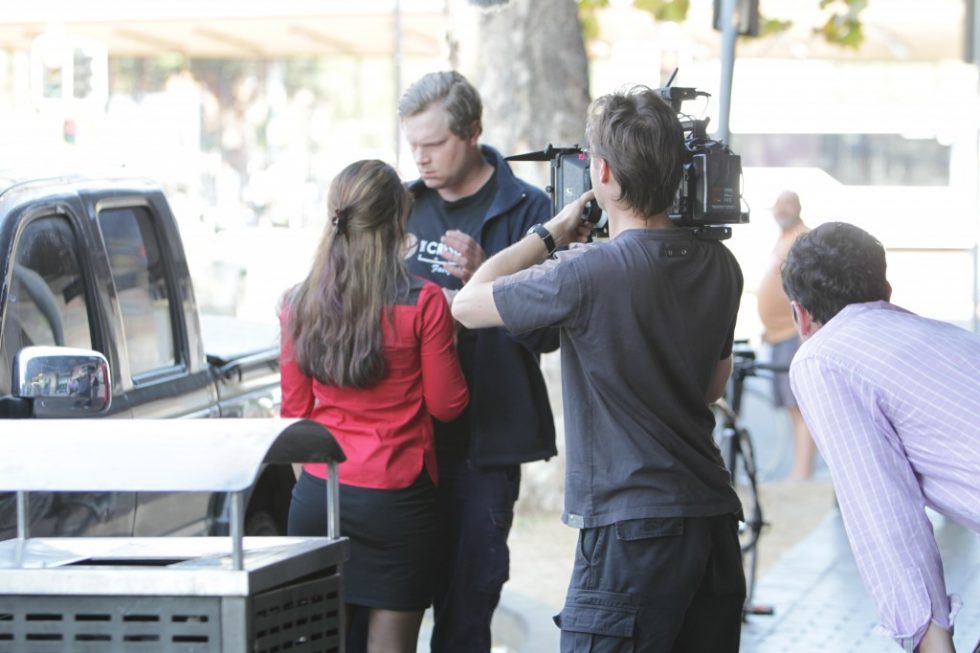 In 2017 she starred in the Australian feature film Chasing Comets directed by Jason Perini and starring Isobel Lucas, Dan Ewing, Rhys Muldoon, Justin Melvey and Peter Phelps.
"Fresh and very funny." – Film Ink
Chasing Comets was released nationally in August 2018 via Hoyts Cinemas. The film was screened on Channel 10 and is now available on STAN and iTunes.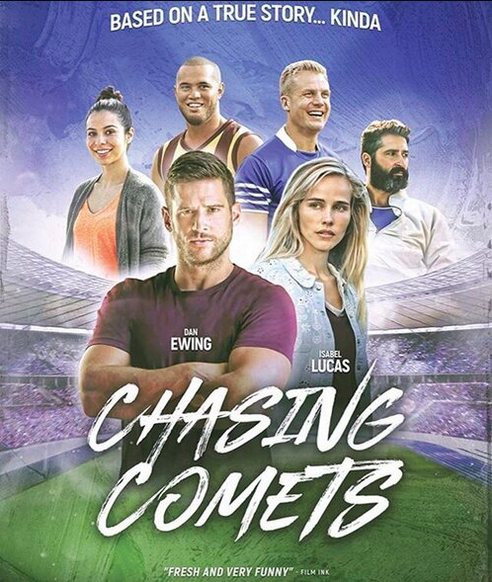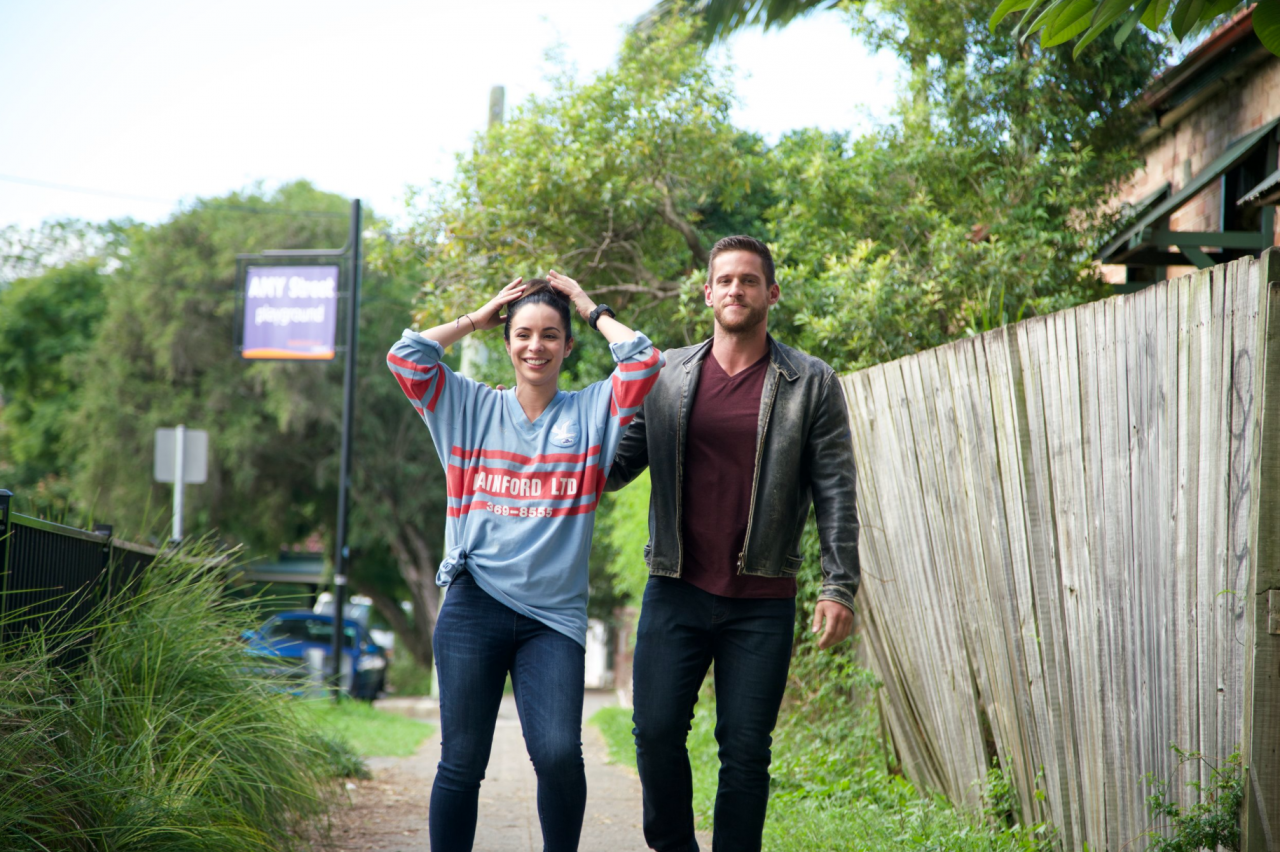 Beyond her acting, Kat has extended her abilities into the world of directing. Working with Young Actors Assembly, Kat directed two short films during the worldwide pandemic.
Through the difficulties Kat worked with an ensemble of young upcoming actors with a small crew and created both a comedy and drama.
Eloise is Dead
Premiered Jan 22, 2023 – Comedy
A party is ruined when a group of teenagers find the body of their friend, murdered. They aren't sure which one of them did it. Only one thing is sure. Eloise is dead.
Producer: Young Actors Assembly
Director: Kat Hoyos
Writers: Amy Verzi-Worth, Bruno Varga, Jarra Hopper, and Mack Struthers
Cinematographer: Felix Maude
Cast: Bruno Varga, Tyler Gronau, Olivia Prentoski, Lizzie Angelou, Jarra Hopper, Sierra Davis, Amy Verzi-Worth, Bridget Mclear
Eloise is Dead – Short Film
X-ile 
Premiered Jan 3, 2021 – Drama

Set in a crumbling, apocalyptic world, the film follows the story of eight teenagers who grapple with the choice of what holds greater importance – their lives, or humanity.
Producer: Young Actors Assembly
Director: Kat Hoyos
Writers: William Roukis, Nina Hari Rajan
Cast: Kat Alex, Michael Crisafulli, William Roukis, Nina Hari Rajan, Bella Adney, Tara O'Loan, Emma Newman, Andy shorten
X-ile – Behind the Scenes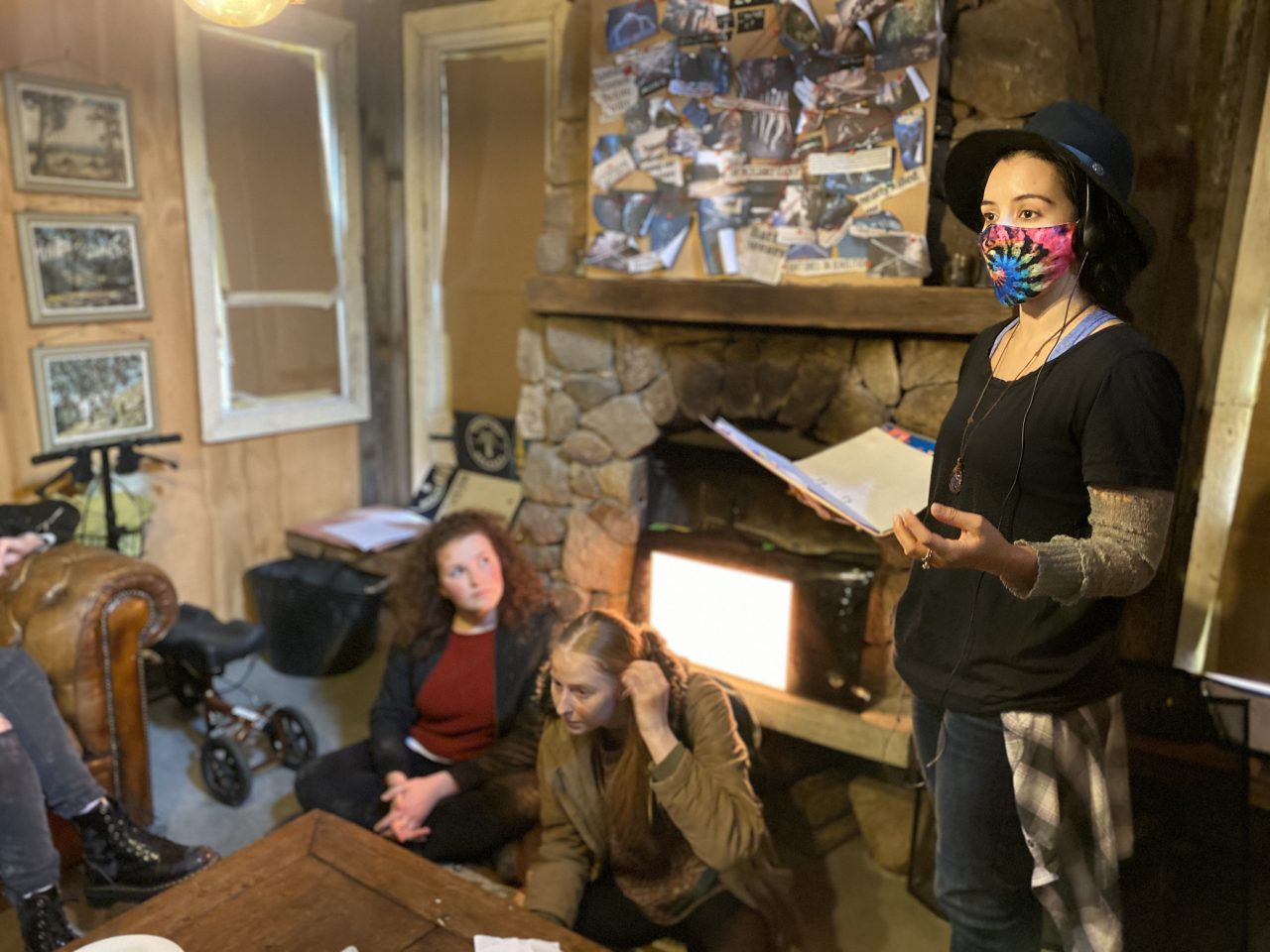 Some of Kat's onstage credits include Jersey Boys the Musical (Francine and others) – Australian and NZ tour, Hairspray the Musical (u/s Dynamites) – Australian Tour, Bring it On the Musical (Lead – Danielle) – Australian Tour and Xanadu: The Musical (Erato) at Sydney's acclaimed Hayes Theatre. Check out the "Dancing" tab for more. 
The success of Here Come the Habibs has seen Kat has appear on numerous radio stations interstate, the prominent Today Show, Today Extra and the Easter Appeal in Adelaide, Starlight foundation Appeal (The Footy Show), Channel 9's Annual Gold Telethon and popular TV show 20-1 (Channel 9) as a recurring personality. 
Kat is also a seasoned TVC actor and has featured in notable campaigns in Australia and abroad. She has also performed in video clips for Guy Sebastian, Paulini, Natalie Bassingthwaighte, Vince Harder and worked with choreographers Project Moda, The Squared Division, William A. Forsythe and more.