As an accomplished actress and musical theatre performer, I am able to share an extensive range of knowledge and understanding of the various skills required to be successful in the following areas:
Acting (television, theatre, film & TVC's)

Singing (musical theatre, singing)

Dancing (musical theatre, jazz, commercial, salsa & samba, movement for actors)

Career coaching, mindset and longevity in the creative arts.
 I am available to teach group workshops as well as coach one on one to help performers improve their technical skills, increase motivation, improve self-confidence and achieve their goals.
Services available are:
Private one on one sessions

Group Workshops including

high schools and performing arts colleges/institutions/dance schools

On-going Teaching/Coaching

Self Tapes
I'm also the proud creator of The Artists Hustle. This program is designed for graduates and committed artists ready to leverage their careers on a business level. It's not a performance course, it's a business course. A skill imperative to transitioning into a professional working artist. 
Check out some testimonials from some fantastic artist's I've had the privilege to coach! Please get in contact via the form at the bottom of the page if you'd like to work together.
"I have learnt so much from Kat, its indescribable. The amount of experience and knowledge she has to share is so valuable. I had absolutely no idea about anything to do with acting, castings or filming and now I feel so much more confident and assertive in all areas.
She has truly expanded my way of thinking outside of the box and gave personal feedback and pointers, which was much appreciated considering it's very rare these days.
Would highly recommend to anyone who is thinking of getting started or is getting serious with acting to learn from Kat!!"
"As someone just starting out in the acting world, working with Kat was so great because she create a really relaxed environment and a safe learning space. She gives awesome, invaluable guidance on how to prepare for, as well as ways to stand out in, castings and auditions, talks about ways to break down a script and tips and tricks you can apply in front of the camera for self tapes.
I would highly recommend working with Kat as she really shares all her first hand knowledge and experience about the industry, is super approachable and very generous with her advice.
Thanks so much for a great workshop!"
"Kat is a comforting, knowledgeable and inspiring acting teacher who has a wonderful passion about the human psyche which she shares so kindly with us students and translates this self awareness into the acting process.
I loved the exercises Kat presented us with, making us aware of the emotional capacity we all have to share with a camera during our scenes. The experimentation process was detailed, I received a lot of feedback and created self tapes which I was really happy with, thanks to the guidance and safe space Kat provided.
I always looked forward to my lessons with Kat, which were in an intimate group, and the generosity of sharing her great depth of knowledge with us was really treasured."
"Kat is an amazing and inspiring mentor and coach. She's incredibly talented, intuitive, sensitive, adaptable and professional. My experience with her has only been positive.
She's helped me develop the skills needed to survive an extremely competitive industry.
I'm grateful for her consistency, encouragement and support. It's always great to know someone has your back!"
In the last 3 months I've really come to terms with myself as a performer and an individual. I've matured and gained an understanding of what exactly I want in this career which gives me a lot of relief and clarity.
The Artists Hustle – Business Formula is definitely the best thing I've ever done to help me reach this point in my early career! I recommend the program highly and can guarantee anyone feeling lost or stuck will be looked after and guided into the right path!
I'm a completely different person and have a much stronger and determined mindset since starting the course and I'm forever grateful!
Thank you so much, Kat for all your support and trust in me
"Kat is an amazing and inspirational teacher. Her dedication and passion for the craft and growth of others is exceptional. It really comes across through her work.
Kat has helped me develop the skills for acting and has given great career changing industry advice that was pivotal for my career.
So she's not just a teacher, she's a tutor, she's a mentor and she's a friend."
"Kat is passionate, caring and kind. She made me feel comfortable in each class which I feel is so important for this type of training.
Kat provided me with many tips to improve my self tapes and focuses her full attention on each student.
I highly recommend taking her classes as they are not only affordable but she truly cares about your progress and improving your skills as an actor."
"These classes have been so intimate and accessible to a wide range of artists within their acting journey.
Such an eye-opening and explorative environment.
I felt so supported through the challenges put before me and felt that the class content was moulded to every student's needs.
I loved it!"
"Classes with Kat Hoyos at The Artists Hustle have been brilliant! Kat provides such a supportive and nurturing environment to develop our craft and I felt very comfortable. The Artist's Hustle offered a great range of content which challenged me through varying genres of acting, sourcing my own self-test scripts, and challenging me to think about what feels right and why in a scene.
It's also been great to have topic-based discussions with people who have different interests and are at varying stages of their acting career. Kat also organises classes with a range of knowledgeable actors which has been so beneficial.
In such a short time I have gained so much valuable industry insight and information not just from Kat but from others who attend as well. Many laughs have been shared, friendships made and my confidence has definitely grown"
Group Workshops and Coaching
I've loved working with a variety of performing arts groups. Here's what some of them have had to say about my work with them.
"What we really love about Kat is that she has been very accessible to the students regardless of her commercial tv and musical theatre success. Not only does she come from a technical approach, she really challenges the mindset and realities of what it means to be an artist in a holistic approach. Mind and body. And on top of that, genuine and approachable!"
"Kat has taken many Workshops at our Studio, (Musical Theatre, Jazz, Contemporary, Drama). Our students loved Kat, her teaching is knowledgeable and friendly, she has a wealth of experience, and we look forward to having her again soon."
"Kat is truly fantastic! With a wealth of knowledge and an absolute gift for sharing her experiences with others in an inspiring and insightful way, it goes without saying that anyone who has the chance to work with Kat will come out learning invaluable things about the industry we work in and the craft and dedication that goes into being a part of it!"
"The Rockhampton Grammar School Dance Council, representing The Rockhampton Grammar School Dance and Musical Theatre Academy, were incredibly lucky to have secured Kat Hoyos for our inaugural aDvANCE Summer School which was held in Rockhampton from 8-11 January 2018.
Kat spent four days working with students aged from 8 years upwards in three levels of musical theatre workshops (junior, intermediate, senior). She had a wonderful rapport with the students and brought an amazing skill set and knowledge base to the workshops. The students loved working with her and her vitality and excitement to work with the students was wonderful.
The students gained so much from working with Kat in various styles of musical theatre and enjoyed the experience immensely. We highly recommend Kat for workshops and summer schools and can't wait to invite her back again in future years to work with our performers, the stars of tomorrow."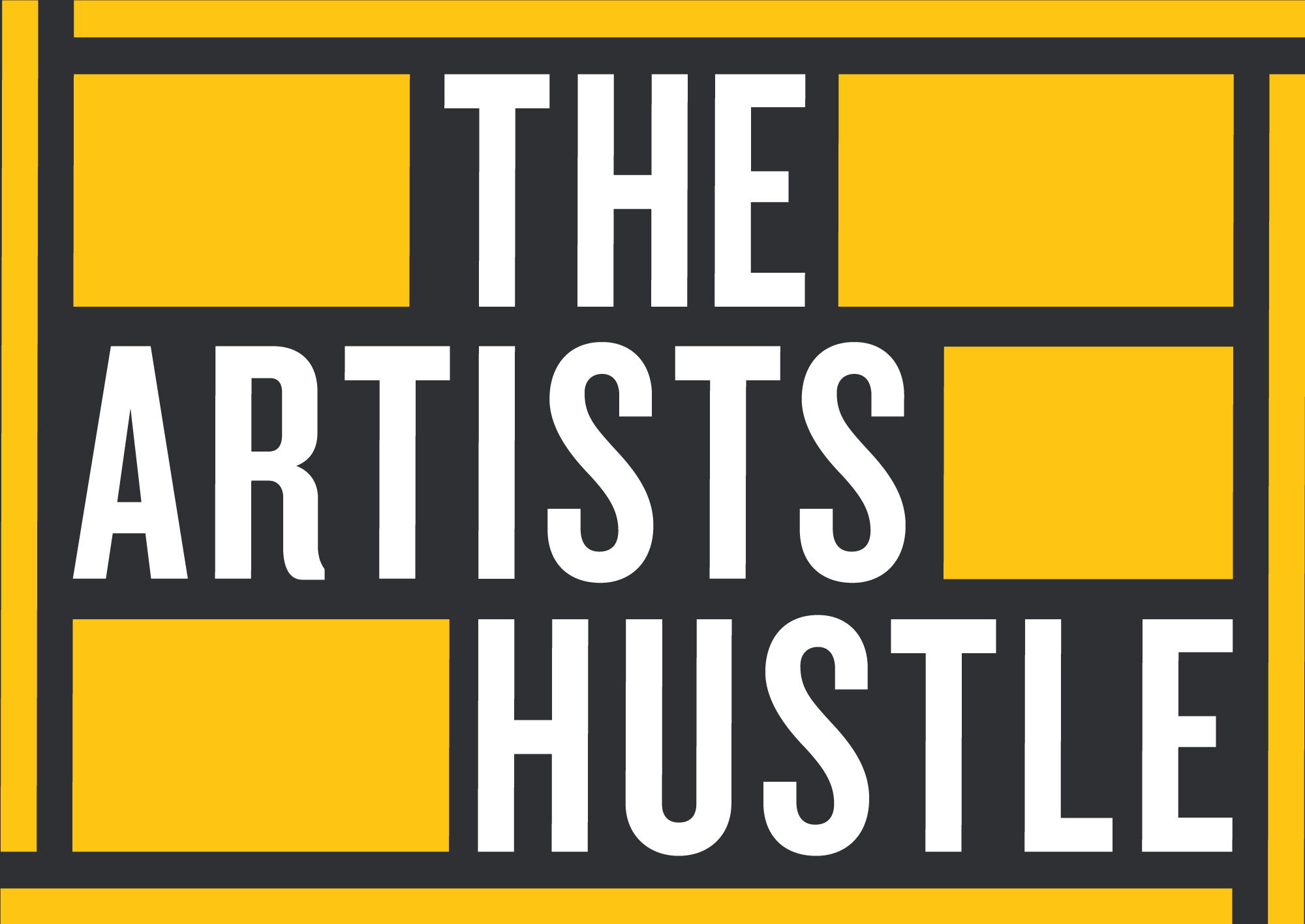 The Artists Hustle
Welcome to Show
Business
The Artists Hustle will teach you tried and tested business tools to succeed in the Performing Arts
Hey, fellow performing artist! Tired of feeling unsure about your career? Feel like you put so much work into your artistry with nothing to show for it? Feeling alone and overwhelmed by it all? Not sure where to even begin with launching your career?
I was there once and know exactly how powerless that can be. 
That's why I created a 12 week program within The Artists Hustle called The Business Formula to help you hustle up the best business practice for your artistic career!
Is this just another performing arts course?
Absolutely not, this is a business course and it is one of a kind in Australia. You've got the skills to act, dance or sing but do you have the skills to set yourself up as a business? 
It's The Execution VS The Planning
Yeah, you can execute your skills on set or on stage but what about your planning phase? Have you thought about networking, finances, brand building, personal development or industry education?
I haven't thought about all that…
This program is about the planning phase so the execution won't put you in a state of overwhelm.
Let's face it, if you're an aspiring performing artist who wants to work, you have to treat yourself as a business!
Ok, so how do I do that, Kat?
You take my step by step approach and put tools into place to take action, feel productive and break through the barriers stopping you from building the career that you want and deserve.
The best part? I'll be there to guide you along with a community of like-minded artists all making the same commitment to themselves and their careers.
Nothing like a bit of accountability, right?
Well, what are you waiting for? Let me demystify the business of show business and help you take charge of your career! 
Get a little taste of just what it's about:
For more information, contact Kat here
"Kat is truly fantastic! With a wealth of knowledge and an absolute gift for sharing her experiences with others in an inspiring and insightful way, it goes without saying that anyone who has the chance to work with Kat will come out learning invaluable things about the industry we work in and the craft and dedication that goes into being a part of it!"
Sam Haft Founder/Director
Sydney Actors Association